PROGRAM
Utorak, 16. srpnja, 21.00 Svečano otvorenje||
TuesdayJuly 16th, 9 p.m. Opening ceremony ,
Zagrebački komorni orkestar, solist Maxim Fedotov (Rusija)
Zagreb chamber orchestra, soloist Maxim Fedotov (Russia)
Respighi, Vivaldi

Srijeda, 24. srpnja, 21.00
Wednesday, July 24th, 9 p.m.
Slađana Buklijaš, Maria Mikulić Štimac, klavir četveroručno, piano four hands
Bach, Kuhlau, Mozart, Grieg, Dvoržak

Utorak, 30. srpnja, 21.00
Tuesday, July 30th, 9 p.m.
Renesansni ansambl " Marko Polo", dirigent Ante Milić
The Marco Polo Early Music Ensemble, conductor Ante Milić
Arcadelt, Byrd, Kapsberger, Palestrina, Marenzio

Petak, 09. kolovoza, 21,00
Friday, August 9th, 9 p.m
Vladimir Viardo, klavir, piano ( SAD, Rusija, USA, Russia )
Schubert , Debussy

Srijeda, 14. Kolovoza, 21.00
Wednesday, August 14th, 9 p.m.
Katja Markotić, mezzosopran, mezzosoprano
Maroje Brčić, gitara, guitar
Merz, Padovec, Giuliani, Coste, Granados

Srijeda, 21.kolovoza, 21.00
Wednesday, August 21st, 9 p.m.
Kvartet Veljak
The Veljak Quartet
Sorkočević, Vivaldi, Rossini, Massenet, Pugnani- Kreisler
Svečano otvorenje / Opening ceremony
Zagrebački komorni orkestar, solist Maxim Fedotov, violina (Rusija)Zagreb Chamber Orchestra, soloist Maxim Fedotov, violin (Russia)
utorak, 16. srpnja u 21.00 / Tuesday, 16th July at 9 p.m.
PROGRAM
O. Respighi (1879-1936) Antičke arije i plesovi, suita br. 3 /
Ancient Airs and Dances, Suite No. 3
1. Italiana
2. Arie di corte
3. Siciliana
4. Passacaglia
A. Vivaldi (1678-1741) Četiri godišnja doba / The Four Seasons
Proljeće / Spring Allegro – Largo – Allegro
Ljeto / Summer Allegro – Adagio – Presto
Jesen / Autumn Allegro – Adagio molto – Allegro
Zima / Winter Allegro non molto – Largo – Allegro
Zagrebački violinisti Mladen Dervenkar i Marko Mađarić okupili su 2004. petnaest mladih vrhunski  obrazovanih gudača s Muzičke akademije u Zagrebu i iznova pokrenuli Zagrebački komorni  orkestar koji je Rudolf Matz okupio još davne 1937. godine s idejom da nastave tradiciju zagrebačke  violinističke škole. Posebnu važnostza ZKO ima i trajna suradnja i prijateljstvo s ruskim virtuozom Maximom  Fedotovim, koji je od samog početka djelovanja orkestra počasni voditelj, a od 2009. godine i  umjetnički direktor Međunarodnog festivala Musica Maxima u organizaciji Zagrebačkog komornog  orkestra.
In 2004, Zagreb's violinists Mladen Dervenkar and Marko Mađarić gathered fifteen young string players who have graduated from the Zagreb Academy of Music and re-established the Zagreb Chamber Orchestra that Rudolf Matz first gathered back in 1937, with the idea of continuing the  tradition of the Zagreb violin school. Especially important is the permanent cooperation and  friendship with the Russian virtuoso Maxim Fedotov, who is the orchestra's honorary leader from  the very beginning, and since 2009, the Artistic Director of the International Festival Musica  Maxima, organized by the Zagreb Chamber Orchestra.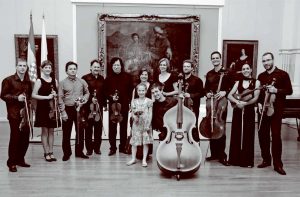 Maxim Fedotov ruski violinist i dirigent, laureat je i pobjednik velikih međunarodnih violinističkih natjecanja (tokijskog i moskovskog nazvanima po Čajkovskom i đenovskoga nazvanog po Paganiniju). Dobitnik je nagrade moskovske vlade. Profesor je violine na Moskovskom konzervatoriju, pročelnik katedre za violinu i violu. Gostuje kao solist u najpoznatijim svjetskim koncertnim dvoranama. U posljednjih deset godina izveo je više od pedeset solističkih recitalai simfonijskih koncerata u velikoj dvorani moskovskoga Konzervatorija. Svira s vodećim svjetskim orkestrima i najslavnijim svjetskim dirigentima. Kao dirigent surađuje s mnogim ruskim i stranim simfonijskim te komornim orkestrima. Od 2003. stalni je dirigent Ruskog simfonijskog orkestra, a 2006. postaje umjetnički ravnatelj i
šef-dirigent Moskovskog simfonijskog orkestra ("Ruska filharmonija") s kojim surađuje već više od deset godina.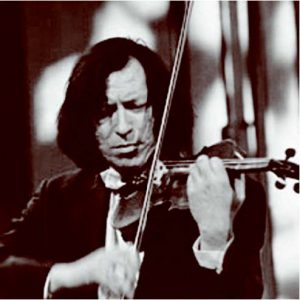 Maxim Fedotov, Russian violinist and conductor, People's Artist of Russia, artistic director and chief conductor of the Moscow City Symphony Orchestra (Russian Philharmonic Orchestra), "a brilliant artist and a perfect master", "Russian Paganini" (Frankfurter Rundschau). Laureate and prize- winner of the major international violin competitions (those in Tokyo and in Moscow named after P. Tchaikovsky, the one in Genoa, Italy, named after N. Paganini), Moscow City Government prize laureate, professor at the Moscow State Conservatory, head of violin and viola departments at P.I. Tchaikovsky Conservatory, a jury member at international violin competitions. Fedotov has performed in most of the world-famous concert halls and given more than fifty solo and symphony concerts at the Grand Hall of the Moscow Conservatory alone in the last ten years. He plays with major orchestras, cooperates with celebrated conductors. Since 2003, he has been the chief conductor of the Russian Symphony Orchestra. In 2006, he became the artistic director and chief conductor of the Moscow City Symphony Orchestra ("Russian Philharmonic Orchestra"), collaboration now lasting for more than a decade.
Slađana Buklijaš, Maria Mikulić Štimac,
klavir četveroručno / piano four hands
srijeda, 24. srpnja u 21.00 / Wednesday, 24th July , 9 p. m.
PROGRAM
J. S. Bach
Arija Zerfließe, mein Herze /
Aria Dissolve, My Heart
iz Pasije po Ivanu / from St. John Passion, BWV 245
obrada za klavir četveroručno / arr. for piano four hands
F. Kuhlau (1786-1832)
 Sonatina u F-duru, op. 66 / Sonatina in F major, Op. 66
Allegro non tanto
Andante con moto
Vivace
F. Kuhlau
Sonatina u G-duru, op. 44 / Sonatina in G major, Op. 44
Allegro
Arioso
Rondo. Allegro
E. Grieg (1843-1907)
Peer Gynt, suita op. 46, br. 1 / suite Op. 46, No. 1
Morgenstimmung / Morning Mood
Solvejgs Lied / Solveig's Song /
Åses Tod / Death of Åse
Anitras Tanz / Anitra›s Dance
In der Halle des Bergkönigs /
In the Hall of the Mountain King
A. Dvořák (1841-1904)
Slavenski ples u e-molu, op. 72, br. 2 /
Slavonic Dance in E minor, Op. 72, No. 2
W. A. Mozart (1756-1791)
Sonata u C-duru, KV 19 d / Sonata in C major, KV 19 d
Allegro
Menuetto
Rondo. Allegretto
Pijanistica Maria Mikulić Štimac diplomirala je na petrogradskom Konzervatoriju Rimski-Korsakov gdje je studirala u klasama J. Murine i P. Jegorova te se na istom konzervatorju i usavršavala u klasi V. Višnjevskog. Naslov magistre umjetnosti potvrdila je na Hochschule für Musik u Grazu (klasa prof. A. Satza) i na Muzičkoj akademiji u Zagrebu.
Kao članica Hrvatskog društva glazbenih umjetnika i Hrvatske zajednice samostalnih umjetnika nastupala je u Rusiji, Mađarskoj, Njemačkoj, Italiji, Austriji, kao i u mnogim hrvatskim gradovima, solistički i u komornim 
sastavima. Nastupala je na domaćim i inozemnim festivalima. Od 2002. surađuje s japanskim violistom M. Hiranom s kojim je u više navrata nastupala u Hrvatskoj i Japanu.
Izdala je pet nosača zvuka, djeluje kao samostalna umjetnica.
Slađana Buklijaš graduated from the Sarajevo Academy of Music (class of M. Blum and J. Dimitrijević), and earned her master's degree in music at the Skopje Music Academy. She deepened her studies with renowned pedagogues and pianists (N. Lj. Štarkman, A. Valdma, A. Timakin, K. Gekić, N. Flores etc.). She has performed both as a soloist and in various piano duets. In 2008, she was elected to the position of associate professor for Piano Teaching Methods at the Faculty of Arts in Niš. The Association of Music and Ballet Pedagogues of Serbia rewarded her in 2003 for her teaching results going on for years. She was named Teacher of the Year at the European Music Competition Città di Moncalieri in 2008. She has held many seminars for piano solo and piano four hands at home and abroad. She was a member of the jury at numerous international piano competitions in the categories: pupils, students and piano duet.
Pianist Maria Mikulić Štimac graduated from the Rimsky-Korsakov Conservatory in St. Petersburg, after studying in the classes of E. Murina and P. Yegorov. She pursued her education with V. Vishnevsky at the same conservatory and crowned them with a recital at the Glazunov Concert Hall, which marked the beginning of her career of a concert pianist. She earned her master's degree at the Hochschule für Musik und darstellende Kunst in Graz, in the class of A. Satz. As a member of the Croatian Freelance Artists' Association, she has performed in Russia, Hungary, Germany, Italy, Austria, as well as in many Croatian towns, both as a soloist and within chamber ensembles. She has also performed at Croatian and international music festivals. Since 2002 she has been collaborating with the Japanese violist Masatoshi Hirano with whom she has given concerts in both Croatia and Japan.She has recorded five CDs.
Renesansni ansambl Marco Polo, dirigent Ante Milić
The Marco Polo Early Music Ensemble, conductor Ante Milić
utorak, 30. srpnja u 21.00 / Tuesday, 30th July at 9 p.m.
Koncert renesansne i srednjevjekovne glazbe
Concert of Renaissance and Medieval Music
PROGRAM
Anonymus:
Defte lai (Bizant, 11. st. / Byzantium, 11th c.)
Anonymus:
O virgo splendens (Španjolska, 14. st./Spain, 14th c.)
J. Arcadelt (1507-1568)
Ave Maria
W. Byrd (1540-1623)
Ave Maria
G. G. Kapsberger (1580-1651)
Gagliarda, Igor Mladinić, lutnja / lute
G. G. Kapsberger
Libro primo di villanelle
Alla luce
Alla caccia
Nenad Kosak, Goran Grčić, tenori / tenors
Igor Mladinić, lutnja / lute
L. Senlf (1486-1542)
Ach, Elslein, liebes Elselein mein
Boris Klarić, bas / bass, Igor Mladinić, lutnja / lute
L. Marenzio (1553-1599)
Amatemi, ben mio
G. P. da Palestrina (1525-1594)
La ver l'aurora che si dolce l'aura
Amor, fortuna, e la mia mente schiva
Gia fu chi m'ebbe cara
Con dolce, altiero ed amoroso cenno
T. Susato ( 1510 – 1570 )
Base danse Dont vient cela
Nataša Jović, alt blok flauta / alto recorder,
Igor Mladinić, lutnja / lute
T. Merula (1594-1665)
Folle e ben che si crede
Goran Grčić, tenor, Igor Mladinić, lutnja / lute
S. Rossi (1570-1630)
Gagliarda detta la Venturino
Sinfonia a quatro & tre
Sinfonia a quatro
Gagliarda a quatro detta Zambalina
N. Jović, N. Kosak, B. Klarić, blok flaute / recorders
G. Grčić, udaraljke / percussion, I. Mladinić, lutnja / lute
C. Monteverdi (1567-1643)
Ohime, ch'io cado
B. Suhodolčan, I. Mladinić
T. Ravenscroft (1582-1635)
A round of three country dances in one
There were three ravens
J. Dowland (1563-1626)
Fine knacks for ladies
Say, love, if ever thou didst find
Ansambl za ranu glazbu Marco Polo nastao je 2008., a specijaliziran je za ranu, pretežno renesansnu vokalnu i vokalno-instrumentalnu glazbu. U samo pet godina postojanja ansambl je održao niz uspješnih koncerata u Hrvatskoj te privukao pozornost kvalitetom i originalnošću. Uz europske majstore na repertoaru su i skladbe hrvatskih skladatelja. Okosnicu ansambla čine profesionalni glazbenici i školovani pjevači, a pokretač i dirigent je Ante Milić.
Ante Milić diplomirao je i magistrirao glasovir na Muzičkoj akademiji u Zagrebu. Tijekom školovanja osvojio je nekoliko nagrada na pijanističkim natjecanjima u Hrvatskoj i Italiji. Nastupao je u desetak europskih zemalja te kao solist uz pratnju većine hrvatskih orkestara (Zagrebačka filharmonija, Simfonijski orkestar HRT-a, Zagrebački solisti, Hrvatski komorni orkestar, Dubrovački simfonijski orkestar, Puhački orkestar HV-a i dr.). Od 1998. docent je na Muzičkoj akademiji u Zagrebu. Godine 2005. diplomirao je dirigiranje u klasi Vjekoslava Šuteja.
The Marco Polo Early Music Ensemble was founded in 2008, and is specialized for early, mostly Renaissance, vocal and vocal-instrumental music. Ever since its foundation, the ensemble has given a number of successful concerts in Croatia .The group performs in historical costumes. The repertoire includes European masterpieces, as well as works of Croatian composers of the age. The frame of the ensemble consists of professional musicians and educated singers, and the founder and conductor of the group is Ante Milić.
Ante Milić completed his studies and earned his master's degree in piano at the Zagreb Academy of Music. During his studies, he was awarded with a number of prizes at piano competitions in Croatia and Italy. He has performed in ten European countries, and as a soloist with most of Croatian orchestras (Zagreb Philharmonic Orchestra, Croatian Radio and Television Symphony Orchestra, Zagreb Soloists, Croatian Chamber Orchestra, Dubrovnik Symphony Orchestra, Croatian Army Wind Symphony Orchestra, and others). Since 1998, he has been assistant professor at the Zagreb Academy of Music.In 2005, he completed the studies of conducting in the class of Mo. Vjekoslav Šutej.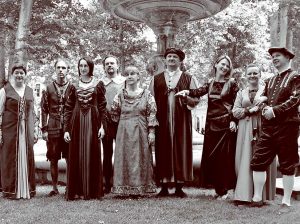 Ansambl Marco Polo / The Marco Polo Ensemble:
Barbara Suhodolčan, Martina Ožanić, Lea Meznarić,
Nataša Jović, Taida Patafta, Daniela Biondić-Vidaković,
Heda Gospodnetić, Nenad Kosak, Goran Grčić,
Boris Klarić, Miro Labus, Igor Mladinić
Vladimir Viardo, klavir / piano ( SAD, Rusija / USA, Russia)
Petak, 9. kolovoza 2013. u 21.00 / Friday, 9th August 2013, at 9 p.m.
PROGRAM
F. Schubert / F. Liszt (1811-1869)
Transkripcije solo pjesama / Transcriptions of Songs
Die Stadt / Grad / The City, D 957, No. 11
Der Doppelgänger / Dvojnik / The Double, D 957, No. 13
Aufenthalt / Boravište / Dwelling Place, D 957, No. 5
Der Müller und der Bach / Mlinar i potok / The Miller and the Brook, D 795, No. 19
Gretchen am Spinnrade / Greta uz kolovrat / Gretchen at the Spinning-Wheel, D 118
Auf dem Wasser zu singen / Pjevati na vodi / To Be Sung on the Water, D 774
C. Debussy (1862-1918) 12 Preludija, Druga knjiga / 12 Preludes, Book II
Brouillards / Magla / Mists
Feuilles mortes / Mrtvo lišće / Dead Leaves
La puerta del vino / Vinska vrata / The Wine Gate
Les fées sont d'exquises danseuses / Vile su
vrsne plesačice / Fairies Are Exquisite Dancers
Bruyères / Pustopoljine / Heather
Général Lavine – eccentric / General Lavine –
ekscentrik / General Lavine – Eccentric
La terrasse des audiences du clair de lune
/Terasa na mjesečini / The Terrace of Moonlit Audiences
Ondine / Duh vode, tema inspirirana pričom
La Motte-Fouquéa / Water Spirit, inspired by
a story by La Motte-Fouqué
Hommage à S. Pickwick Esq. P.P.M.P.C.
/ Sjećanje na S. Pickwicka, temeljeno na knjizi Charlesa
Dickensa "Posmrtni spisi Pickwickova kluba" / Homage
to S. Pickwick, based on The Pickwick Papers by
Charles Dickens
Canope / Urna / Canopic Jar
Les tierces alternées / Alternirane terce /
Alternating Thirds
12 Feux d'artifice / Vatromet / Fireworks
Vladimir Viardo (SAD, Rusija) već je u najranijoj dobi prepoznat kao iznimno perspektivan talent, te je kao takav izabran za rad s najznamenitijim ruskim glasovirskim pedagozima. U svojoj dvadesetprvoj godini Viardo osvaja treću nagradu, te posebnu nagradu Prince Rainier na glasovirskom natjecanju Marguerite Long-Jacques Thibaud u Parizu, a dvije godine poslije (1973.) pobjeđuje na prestižnom Međunarodnom glasovirskom natjecanju Van Cliburn u SAD-u. Ovi natjecateljski uspjesi rezultiraju mnogobrojnim angažmanima na najvećim glazbenim podijima svijeta. U svom punom zamahu Viardova međunarodna karijera naglo je prekinuta pošto mu je zbog nejasnih političkih razloga ukinuta putnička viza. Nakon političke reforme bivšeg SSSR-a 1987. godine, Viardova vrata u svijet ponovno se otvaraju te ostvaruje briljantne nastupe u dvoranama Carnegie, centrima Lincoln i Kennedy, Salle Pleyel, Concertgebouw i bečkome Musikvereinu. Njegove turneje odvode ga na gotovo sve kontinente svijeta gdje surađuje s nekima od najistaknutijih dirigenata našeg doba (L. Maazel, Z. Mehta, K. Kondrašin, K. Penderecki). Posljednjih dvadesetak godina Viardo predaje na Sveučilištu Sjevernog Teksasa u SAD-u.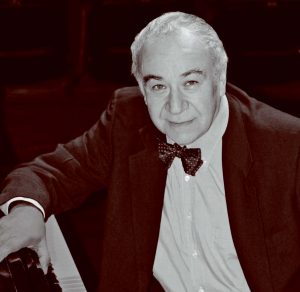 Vladimir Viardo (USA, Russia) studied with Irina Naumova at the Gnessin State Musical College and later studied with Lev Naumov at the Moscow Tchaikovsky Conservatory. At the age of 21 Viardo won third prize and Prix du Prince Rainier at the Marguerite Long-Jacques Thibaud Competition, and in 1973 first prize at the Van Cliburn International Competition. He had already launched an impressive global career when his travel visa was mysteriously revoked. For nearly thirteen years, Viardo was a virtual prisoner of the Iron Curtain. Only when Mikhail Gorbachev rose to power in the Soviet Union, his freedom to travel was restored, and in 1987 Viardo was permitted to accept engagements in Germany and in the United States. He joined the University of North Texas College of Music faculty as artist-in-residence in 1989. Since his return to the West, his international career resumed with several concerts at Carnegie Hall, Lincoln and Kennedy Centers, Salle Pleyel and Concertgebouw. Viardo's tours have taken him to leading American, Canadian and European cities, Asia, South Africa, as well as to Israel, Central and South America, where he performed with some of the most important conductors of our time (L. Maazel, Z. Mehta, V. Spivakov, D. Kitayenko, E. Mata, K. Kondrashin, and K. Penderecki).
Katja Markotić, mezzosopran / mezzosoprano
Maroje Brčić, gitara / guitar
srijeda, 14. kolovoza u 21.00 / Wednesday, 14th August, 9 p. m.
PROGRAM
J. K. Mertz (1806-1856)
Unruhe / Unrest
Sehnsucht / Yearning
Scherzo (Iz ciklusa Bardenklänge /
From the cycle Sounds of the Bard)
I. Padovec (1800-1873)
Erstes Abendlied / First Evening Song
An… / To…
Frühlingsgruß / Spring Greeting
D. Buxtehude (1637-1707)
(Arr. J. Bream)
Suita u e-molu / Suite in E minor
Allemande
Courante
Sarabande
Gigue
M. Giuliani (1781-1829)
Iz zbirke Šest cavatina, op. 39
Alle mie tante lagrim
e, No. 3
Par che di giubilo, N
o. 1
Confuso, smarito, No
. 2
F. Sor (1778-1839)
La candeur
F. Sor
Ausente de mi dueño
Mis descuidados oyo
s
Si dices que mis ojos
N. Coste (1805-1883)
Les Bords du Rhin, op. 18
E. Granados (1867-1916)
La Maja dolorosa
E majo timido
El mirar de la Maja
El tra la la y el punteado
Katja Markotić, mezzosopran – studij solo pjevanja završila je na Hochschule fur Musik und darstellende Kunst u Grazu u klasi prof. Ire Malaniuk a usavršavala se kod prof. F. X. Lukasowskog u Beču za interpretaciju Lieda i oratorijske glazbe.

Sudjelovala je na svim značajnim domaćim festivalima, kao vokalna solistica nastupala je uz Zagrebačke soliste, Zagrebački kvartet, ansambl "I Solisti di Milano", "Quartetto d'archi di Venezia", Hrvatski komorni orkestar, Korejski komorni orkestar (Soeul), komorni orkestar "L'offerta musicale" (Venecija), Simfonijski orkestar HRT, Dubrovački simfonijski orkestar , Ljubljanske simfoničare i orkestar HNK Splita a često je prisutna na inozemnim podijima (Austrija, Njemačka, Slovenija, Mađarska, Poljska, Italija, Španjolska, Belgija i Velika Britanija).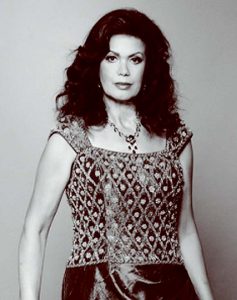 Katja Markotić graduated in Graz at ˝Hochschule für Musik und darstellende Kunst˝, specializing in Lied and oratorio, in the class of renowned mezzo-soprano Prof. Ira Malaniuk. She also studied with Prof. F.X. Lukasowsky in Vienna.

As a concert soloist she performed with eminent orchestras and chamber ensembles such as The Zagreb Soloists, The Zagreb String Quartet, The String Quartet of Milan, The String Quartet of Venice, The Cremona Soloists, The Croatian Chamber Orchestra, The Korean Chamber Orchestra (Seoul), The German Chamber Orchestra Frankfurt, The Zagreb Philharmonic Orchestra, The Ljubljana Symphonic Orchestra, Dubrovnik Symphony Orchestra and Zagreb Symphony Orchestra HRT. She has made her appearance at all major music festivals in the country, as well in Austria, Italy, Germany, Belgium, Slovenia, Spain, Hungary, Poland and Great Britain.

Dubrovčanin Maroje Brčić diplomirao je gitaru na Muzičkoj akademiji u Zagrebu u klasi D. Petrinjaka. Kao solist i član Dubrovačkog gitarskog trija nastupao je na svim važnijim festivalima i koncertnim podijima u Hrvatskoj, a gostovao je i u više europskih zemalja (Austrija, BiH, Crna Gora, Francuska, Italija, Latvija, Mađarska, Nizozemska, Njemačka, Rusija, Slovenija, Španjolska i Švedska), te u SAD (New York, Miami, Washington, Monterey, Los Angeles, San Francisco). Predstavio se i uz Dubrovački simfonijski orkestar, Simfonijski orkestar HRT, Mostarski komorni orkestar, Zagrebačku i Sarajevsku filharmoniju, Orkestar Makedonske nacionalne opere, te uz moskovske Gnjesinske virtuoze. Djeluje kao pedagog na Umjetničkoj akademiji Sveučilišta u Splitu. Dosad je objavio dva samostalna nosača zvuka (CD)a.
Dubrovnik born Maroje Brčić studied guitar at the Music Academy in Zagreb in the class of D. Petrinjak. As a soloist and a member of the Dubrovnik Guitar Trio he has given concerts at most important festivals and concert halls in Croatia and in several European countries (Austria, Bosnia and Herzegowina, France, Germany, Hungary, Italy, Latvia, Montenegro, Netherlands, Russia, Slovenia, Spain and Sweden) and in USA (New York, Miami, Washington, Monterey, Los Angeles, San Francisco). He played guitar concertos with Dubrovnik Symphony Orchestra, Croatian Radio and TV Symphony Orchestra, Mostar Chamber Orchestra, Zagreb and Sarajevo Philharmonic Orchestras, Macedonian National Opera Orchestra and Gnesin Virtuosos (Moscow). He teaches guitar at the Art Academy of the Split University. He has made two solo compact disks.
Kvartet Veljak / The Veljak Quartet
Srijeda, 21. kolovoza u 21.00
Wednesday, 21st August at 9 p. m.

Maja Veljak, violina / violin
Nataša Veljak, violina / violin
Vid Veljak, violončelo / cello
Valter Veljak, kontrabas / doubl
PROGRAM
L. Sorkočević (1734-1789)
Sinfonia br. 3 u D-duru /
Sinfonia No. 3 in D major
Allegro
Andante
Presto
J. Halvorsen (1864-1935)
Passacaglia na temu G. F. Händela
za violinu i violončelo /
Passacaglia on a Theme by G. F. Händel
for violin and cello
A. Vivaldi (1678-1741)
La Folia
G. Rossini (1792-1868)
Sonata a quattro, br. 3 /
Sonata a quattro, No. 3
Allegro
Andante
Moderato
J. Massenet (1842-1912)
Meditacija / Meditation
G. Pugnani-F. Kreisler (1731-1798)  
Preludij i Allegro /
Prelude and Allegro
Ansambl obitelji Veljak djeluje dugi niz godina i ima iza sebe brojne koncerte i nastupe, a skladbe svih stilskih razdoblja najčešće priređuje, aranžira i sklada Valter Veljak – akademski kontrabasist i otac violonistica Maje i Nataše, i čelista Vida.
Valter Veljak diplomirao je na Akademiji za glasbo u Ljubljani, u klasi prof. L. Bolea. Poslijediplomski studij pohađao je na Visokoj školi za glazbenu umjetnost Ino Mirković u Lovranu, u klasi prof. M. Masciardija. Sudjelovao je na seminarima S. Grende i V. Dešpalja, te na međunarodnoj ljetnoj školi Aestas Musica u Varaždinu. Održao je brojne solističke koncerte u zemlji i inozemstvu (Island, Norveška, Danska, Tunis, Grčka, Italija, Španjolska, Francuska), nastupao kao solist uz Riječki komorni orkestar, Dubrovački simfonijski orkestar i orkestar riječke Opere.
Maja Veljak rođena je 1982., diplomirala violinu na Visokoj školi za glazbenu umjetnost Ino Mirković u Lovranu, završila poslijediplomski studij umjetničkog usavršavanja iz violine na Muzičkoj akademiji u Zagrebu te sudjelovala na brojnim seminarima (M. Fedotov, A. Kuchner, D. Schwarzberg, S. Kravčenko, L. Sorokov). Nagrađivana je na državnim natjecanjima. Nastupala je u Hrvatskoj, Sloveniji, Italiji, Njemačkoj, Austriji i Velikoj Britaniji.
Nataša Veljak, rođena 1987. godine, diplomirala je kulturalne studije na Filozofskom fakultetu u Rijeci, gdje je i nastavila studij mediologije, a trenutačno je studentica i Muzičke akademije u Zagrebu u klasi O. Shourgota. Dobitnica je nagrada na državnim natjecanjima. Pohađala je seminare kod E. Huhn, T. Tulačeka, C. Mackintosh, O. Shourgota i dr. Nastupa kao komorna umjetnica i kao solistica u Hrvatskoj i inozemstvu.
Vid Veljak rođen 1996. Pohađao je majstorske seminare kod brojnih violončelista (G. Sollima, G. Tavares, M. Virant, S. Sonteckiyene, E. Farrand, V. Dešpalj). Godine 2009. osvojio je prvu nagradu na Međunarodnom natjecanju gudača Daleki akordi u Splitu, a 2010. prvu nagradu na Državnom natjecanju učenika i studenata glazbe i plesa u III. kategoriji. Godine 2010. osvojio je i prvu nagradu s klavirskim triom na Državnom glazbenom natjecanju komorne glazbe. Godine 2011. bio je pobjednik natjecanja Daleki akordi u Splitu. U dobi od četrnaest godina upisao Muzičku akademiju u Zagrebu, studira u klasi prof. V. Dešpalja.
The Veljak family ensemble has existed for many years and played in numerous concerts. Their repertoire encompasses pieces ranging from baroque to the 21st century; they are mostly arranged by Valter Veljak, double bass player and father of violinists Maja and Nataša, and cellist Vid.
Valter Veljak, after graduating from the Ljubljana Academy of Music from the class of Prof. L. Bole, attended postgraduate studies of double bass at the Ino Mirković Music Academy in Lovran with Prof. M. Masciardi. He had numerous concerts as a soloist in Croatia and abroad (Iceland, Norway, Denmark, Tunisia, Greece, Italy, Spain, and France), played solo with the Rijeka Chamber Orchestra, Dubrovnik Symphony Orchestra and Opera orchestra of the Croatian National Theatre in Rijeka.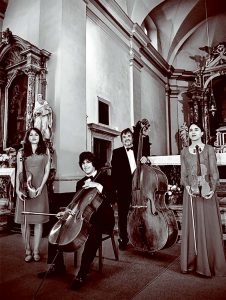 Maja Veljak was born in 1982. She graduated in violin from the Ino Mirković Music Academy in Lovran, attended postgraduate studies at the Zagreb Academy of Music and numerous master classes. She has also been awarded at many national music competitions. Maja has performed in Croatia, Slovenia, Italy, Austria and Great Britain.
Nataša Veljak was born in 1987. She has been awarded at national music competitions and has attended master classes with T. Tulaček, C. Mackintosh, O. Shourgot… She graduated in culture studies at the Faculty ofArts and Letters in Rijeka and continued her education to obtain her master's degree in media studies. She is also a student at the Zagreb Academy of Music.
Vid Veljak was born in 1996. He has attended master classes with many famous cellists. In 2009, he won 1st prize at the International Music Competition Daleki akordi in Split, and in 2010, he won 1st prize at the National Music Competition both as a soloist and with his piano trio. In 2011, he was a laureate of the competition Daleki akordi in Split. He is a member of the Veljak Quartet and has performed all over Croatia, in Italy and Germany. He became a student of Prof. Valter Dešpalj at the Zagreb Academy of Music at age of fourteen
Pokrovitelj:Gradsko poglavarstvo Grada Novog Vinodolskog,
Under the auspices of the City Government of Novi Vinodolski
Organizator: Umjetnička organizacija ART NOVI,
Organizer : Artistic Organization ART NOVI
Suorganizatori, Co-organizers: Turistička zajednica Grada Novi Vinodolski,
Centar za kulturu Grada Novi Vinodolski,
Tourist Board of the City of N.V. & Cultural centre of the City of N.V.
Umjetnički ravnatelj, Artistic Director : Maria Mikulić Štimac
Producent, Producer; Mario Butorac
Grafičko uređenje i design: Ivan Balažević
Obrada tekstova i prijevoda, translation edited by Maja Oršić Magdić
Klavir servis Valušek / Piano service Valušek